New year. New sites.
You're invited to the new Artist Pension Trust website, customized to meet the needs of artists, collectors, curators and art world professionals.
Inquire about purchases from new dedicated sales team for direct access to your favorite artworks.
Visit our new non-profit, APT Institute, to discover a range of services that bring the art world closer than ever to the APT artists and artworks making headlines today. We're starting off the new year by increasing your access to leading contemporary art and artists.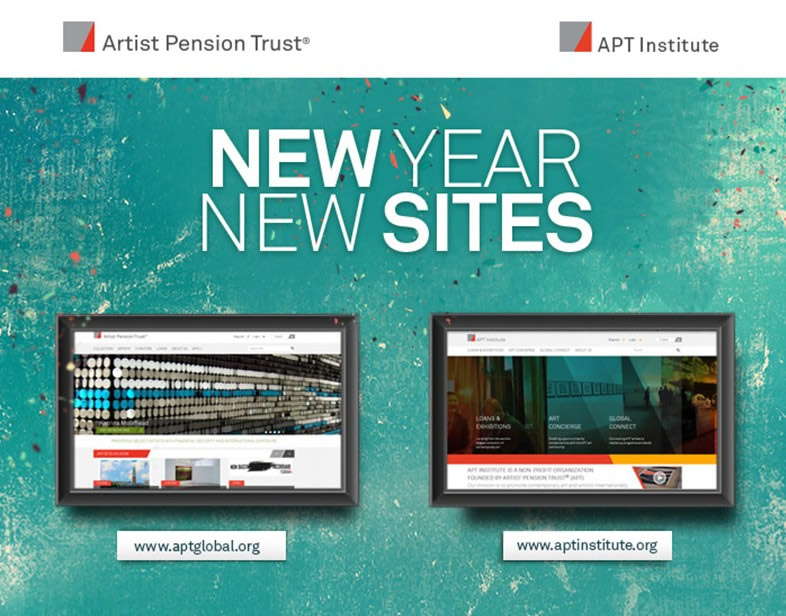 ---
Browse & Discover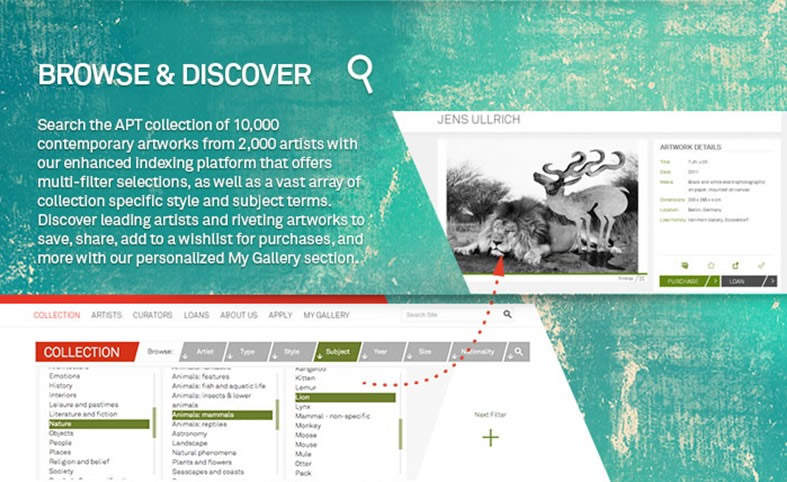 Search the APT collection of 10,000 contemporary artworks from 2,000 artists with our enhanced indexing platform that offers multi-filter selections, as well as more than 8,000 subject terms. Discover leading artists and riveting artwork to save, share, and add to a wishlist for purchases and more with our personalized My Gallery section.
Collect & Borrow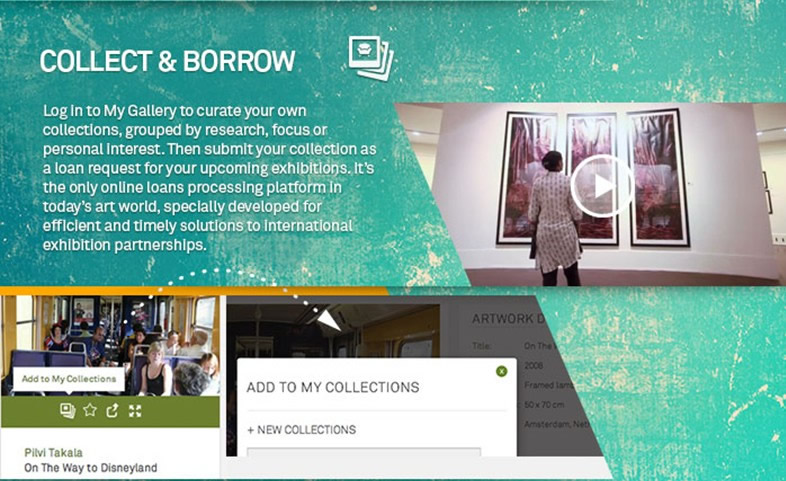 Login to My Gallery to curate your own collections, grouped by research, focus or personal interest. Then submit your collection as a loan request for your upcoming exhibitions. It's the only online loans processing platform in today's art world, specifically developed for efficient and timely solutions to international exhibition partnerships.
Wish & Purchase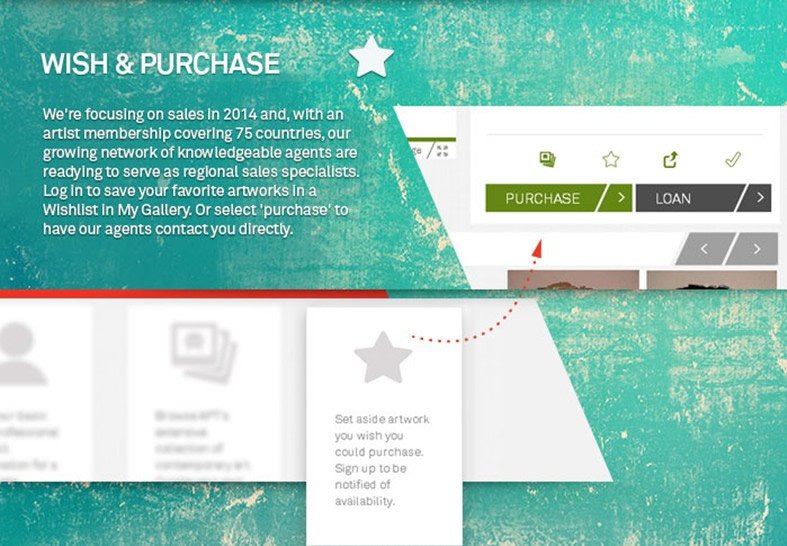 We're focusing on sales in 2014 and, with an artist membership covering 75 countries, our growing network of knowledgeable agents are readying to serve as regional sales specialists. Log in to save your favorite artworks in a Wishlist in My Gallery. Or select 'Purchase' to have our agents contact you directly.
Follow & Connect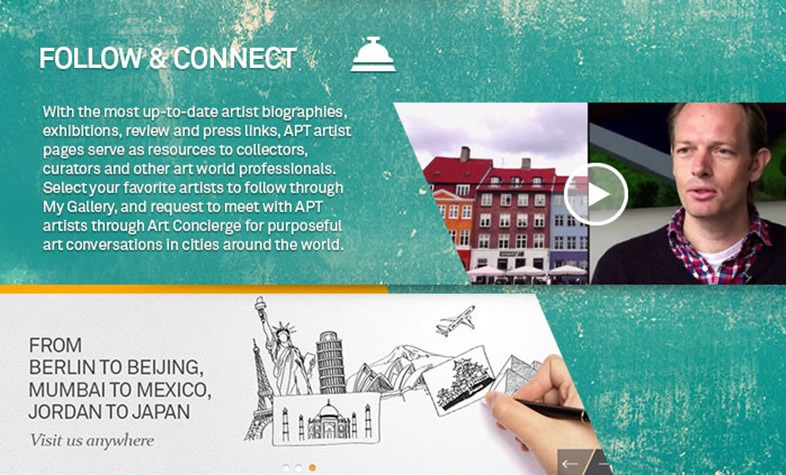 With the most up-to-date artist biographies, exhibitions, review and press links, APT artist pages serve as resources to collectors, curators and other art world professionals. Select your favorite artists to follow through My Gallery, and request to meet with APT artists through Art Concierge for purposeful art conversations in cities around the world.
Follow Your Art. Visit APT Today. www.aptglobal.org and www.aptinstitute.org.